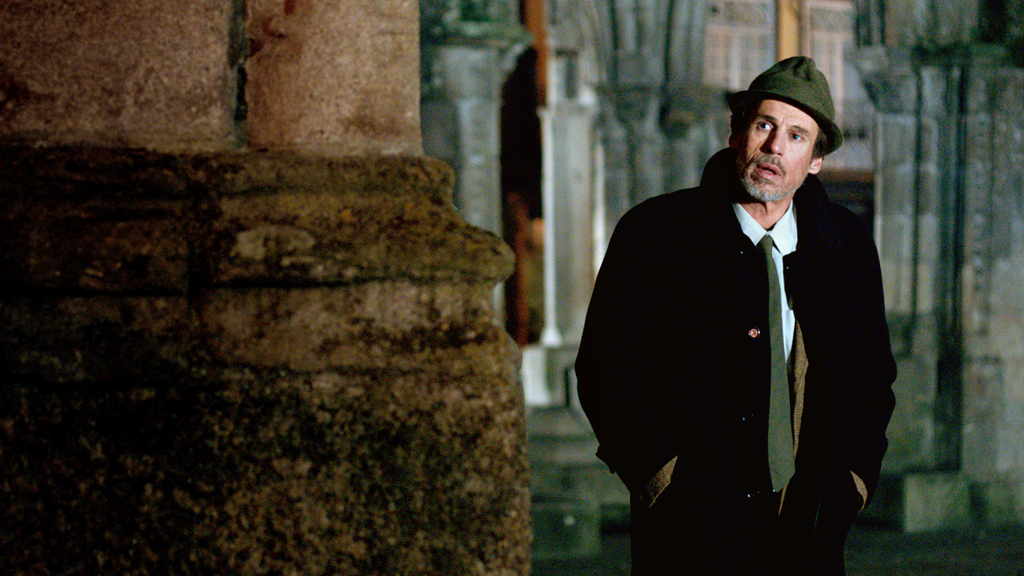 SYNOPSIS
Bill Carson, an American writer visits the ancient Portuguese town of Guimarães for a lecture on the work of Edgar Allan Poe. What would seem like a nice little trip goes terrible wrong when his paranoia takes over the events that follow...or maybe not?
Bruno de Almeida explores the gothic settings of this old town and flirts with mistaken identity and paranoia themes in this comedy of errors.
Part 1 of a trilogy that will end up as a feature film. The next segments will be shot in Sintra, Évora and New York City.
30 minutes. Color/Dolby 5.1. PT 2013
In English
CAST/CREW
CAST
John Frey, Ana Padrão, Marcello Urgeghe
CREW
Directed, written and Produced by Bruno de Almeida
Executive Producer Rodrigo Areias
Director of Photography Paulo Abreu
Music by Mário Franco
Editing Bruno de Almeida, Pedro Ribeiro
Production Design Ricardo Preto
Costume Design Susana Abreu
Sound Pedro Marinho, Miguel Martins
BA Filmes production for Guimarães 2012,
European Capital of Culture