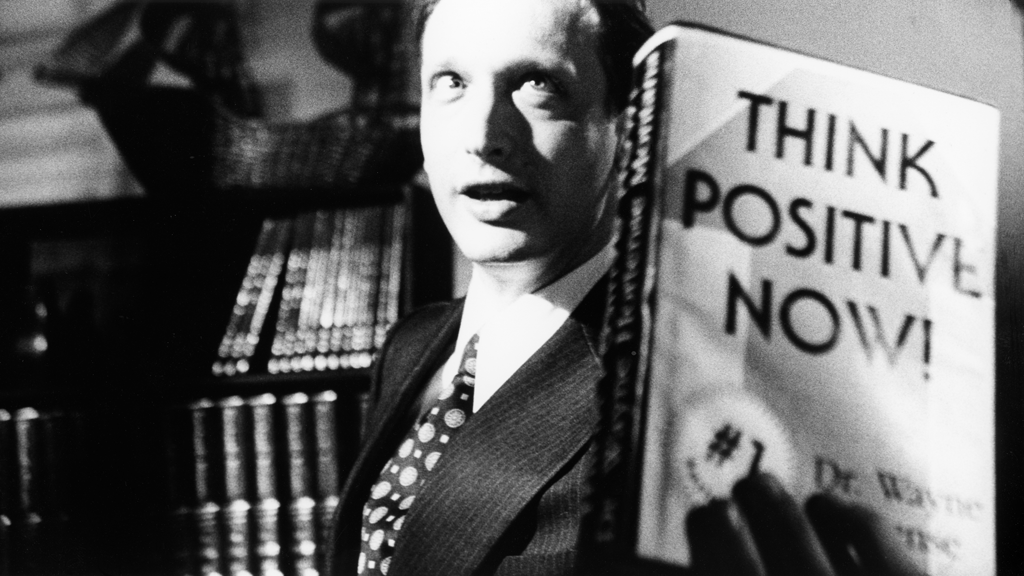 SYNOPSIS
In the midst of the early 90's recession, a series of disastrous telephone messages triggers a major domestic crisis for the Kosnicks, a yuppie couple at the end of their rope. In the height of their despair, a door-to-door Salesman tries to sell them a book about positive thinking... but for the Kosnicks it may be too late.
12 minutes. 35mm/B&W/Monoraul. USA/PT 1993
In English
Best Short Film - Cannes Film Festival, Critic's week 1993
Best short Film - Cinema Jove, Valencia, Spain 1993
Silver Award - Philadelphia Film Festival, USA 1993
Special Honor - Short Circuit Festival Monte Carlo, 1993
Special Mention - Cinema Giovani, Torino, Italy 1993
Honor Award - New Filmmakers Larissa, Greece 1993
Diploma of Merit Tampere Film Festival, Finland 1994
Best Short Film - Algarve Film Festival, Portugal 1995
Jury Prize - Algarve Film Festival, Portugal 1995
In May 2018 a 25 year celebration edition was released made from the original 35mm interpositive print scanned to 4K at ANIM and digital restoration at Irmã Lucia. Audio restored from a 6 track monaural magnetic master at Loudness Films. Special thanks to the Cinemateca Portuguesa.
CAST/CREW
CAST
Scott Renderer, Kristen Johnston and Paul Lazar
CREW
Directed and Produced by Bruno de Almeida
Written by Steve Ausbury
Director of Photography Jean DeSegonzac
Production Designer Steven Ausbury
Costume Designer Sara Baldocchi
Music by Frank London
Editing James Lyons
Sound Scott Breindel
Co-producer Carlos de Carvalho
Production by Arco Films
with the financial support of IPACA