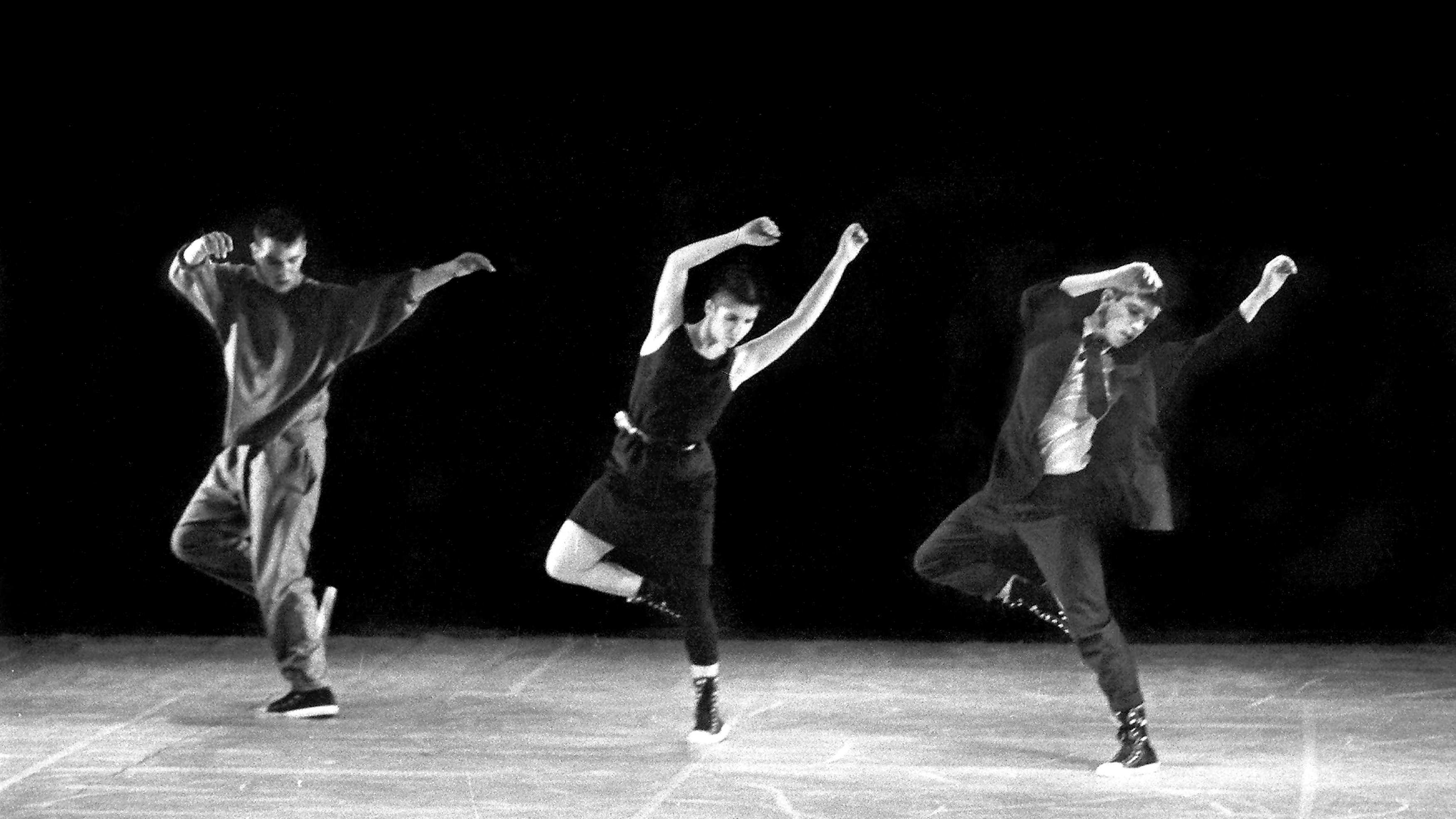 SYNOPSIS
In the 1980's Bruno de Almeida worked frequently as a composer with a group of Portuguese choreographers and dancers who lived in New York and went on to become the main names of the New Portuguese Dance Movement: Francisco Camacho, Vera Mantero, João Fiadeiro, Carlota Lagido, Paulo Ribeiro and Mónica Lapa.
Bruno wrote the music for Francisco Camacho's first choreography TRÊS EM MEIO ACTO, in 1988, along with composer Graham Haynes. Then in 1989, he wrote the music for Francisco Camacho an Mónica Lapa's choreography BIMARGINÁRIO. Also in 1989, he wrote the music for A ROSE OF MUSCLES by Vera Mantero. In 1988, in collaboration with Sérgio Pelágio, wrote the music for TAGUS by Paulo Ribeiro.
He collaborates frequently with choreographer Francisco Camacho for which he created films for his choreographies RIP and LIVE-EVIL|EVIL LIVE. In 1992, he made a film about Camacho's piece A KING IN EXILE.
CAST/CREW
CHOREOGRAPHERS
Francisco Camacho
Vera Mantero
Mónica Lapa
Paulo Ribeiro
MUSIC
Composed by Bruno de Almeida