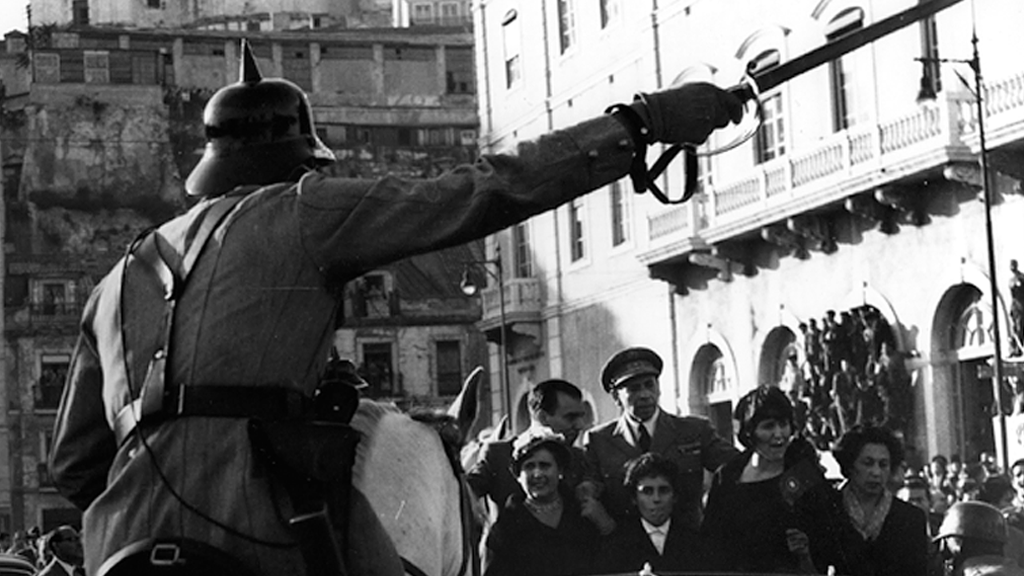 SYNOPSIS
Commissioned by António Costa, Lisbon's mayor, this is a tribute film in memory of Humberto Delgado's arrival at Santa Apolónia Station where he was meet by the fascist police.
Known as the Fearless General for having the courage to go against the fascist dictator António Salazar in a presidential election, Humberto Delgado was acclaimed by 200 thousand people in Oporto on May 14th 1958. The next day he took the train to Lisbon. Fearing that the "phenomenon Delgado", would spread throughout the country, the secret police, PIDE, awaited the General and brutally attacked the thousands of people who had come to show support. Salazar's government hid the number of dead and injured. This was one of the most violent days in the recent history of the city.
Humberto Delgado was eventually murdered in February 1965, in an ambush by the regime's police. His body was found two months later, near Villanueva del Fresno (Spain). Salazar, who approved the operation, later appeared on television claiming to be ignorant of the police's involvement and blaming the opposition forces.
The assassination of Humberto Delgado is the subject of Bruno's feature film "Operation Autumn".
2008
CAST/CREW
Concept and editing by Bruno de Almeida
Consultant Frederico Delagdo Rosa
Production BA Filmes
for Câmara Municipal de Lisboa
Archives RTP