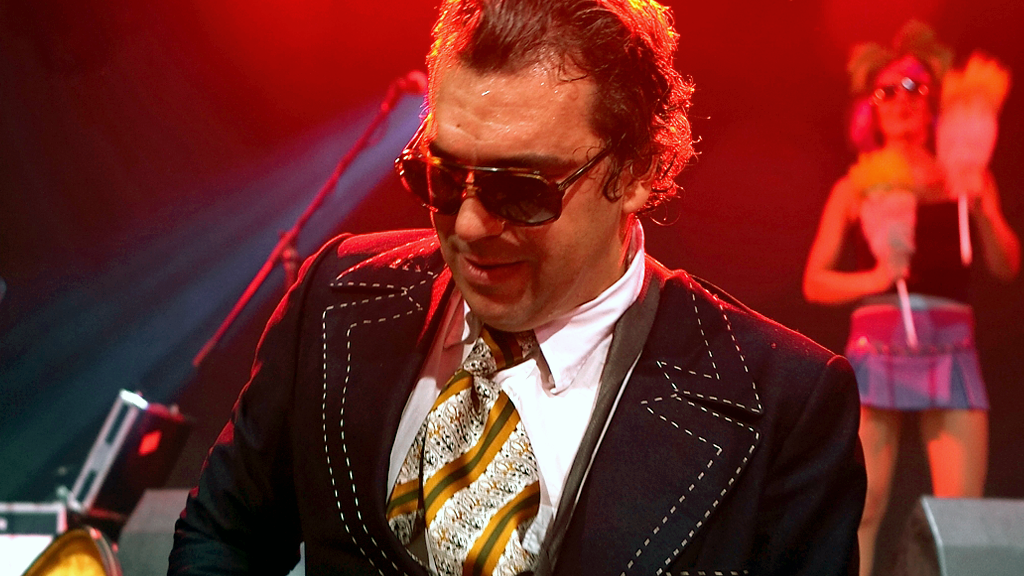 SYNOPSIS
On November 30th 2004, the day the Portuguese government collapsed, Manuel João Vieira's satirical rock band Ena Pá 2000 celebrated their 20th anniversary with a sold-out concert at Lisbon's Paradise Garage.
Ena Pá 2000 (Holy Cow 2000) has been Lisbon's most interesting musical act for more than 20 years. Performing since the early 80's they have generated legions of dedicated fans who go wild for their surreal shows, mad antics, obscene lyrics and, most of all, catchy tunes. Ena Pá 2000 have a visual style that reflects a hodgepodge of theatrical influences and play music that ranges from mutated standards to deconstructed rock & roll (with the occasional rumba, tango or samba thrown in). Basically, anything goes - their anarchist attitude is a catalyst for fun and to make fun of everything and everyone. Ena Pá 2000's original goal was to become the worst band in the world. At that, they've failed miserably.
Running time: 110 minutes
CAST/CREW
CAST
Manuel João Vieira, Francisco Ferro, Manuel Duarte, Rogério Correia, Beto Garcia, Phil Mendrix, Suzy Peterson, Mimi Tavares, João Lucas, Nuno Reis.
CREW
Directed by Bruno de Almeida
Produced by Bruno de Almeida, Manuela Saldanha
Editor Nuno Moreira
Production Valentim de Carvalho Televisão, Arco Films, BA Filmes