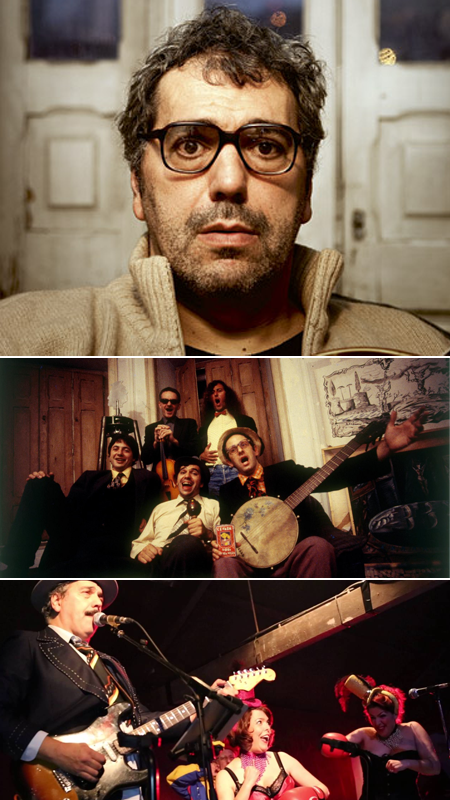 Manuel João Vieira has been at the forefront of the Lisbon underground art scene since the early 80's as a painter, actor and leader of 3 bands - Ena Pá 2000, Irmãos Catita and Coracões de Atum. With a huge cult following, he continues to draw attention to his projects through his unique brand of dada-like showmanship and corrosive sense of humor. Anarchy, pornography and kitsch are all parts of the Vieira formula and of its immense creative output. Vieira is Duchamp, Guevarra, Cantiflas and Zappa all rolled into one. By his own admission Vieira is "annoying, real annoying".
A celebrated visual artist, Manuel João Vieira co-founded the Homeostético Group in 1982. Provocative and irreverent, the Hoemeostéticos produced wildly versatile work steeped in such varied influences as pop music, comic strips and film animation. Manuel João's own work, which he has continued to exhibit throughout his career, is dominated by fantastic and dream-like qualities that give way to both melancholy and the burlesque. In his paintings, space, objects, people, animals and nature often mutate into grotesque elements that populate a strange, enchanted world. Philosophy and politics have always played an important role within Vieira's artistic context.
So what's left for a man with such an eclectic foundation to accomplish? To run for President, of course.