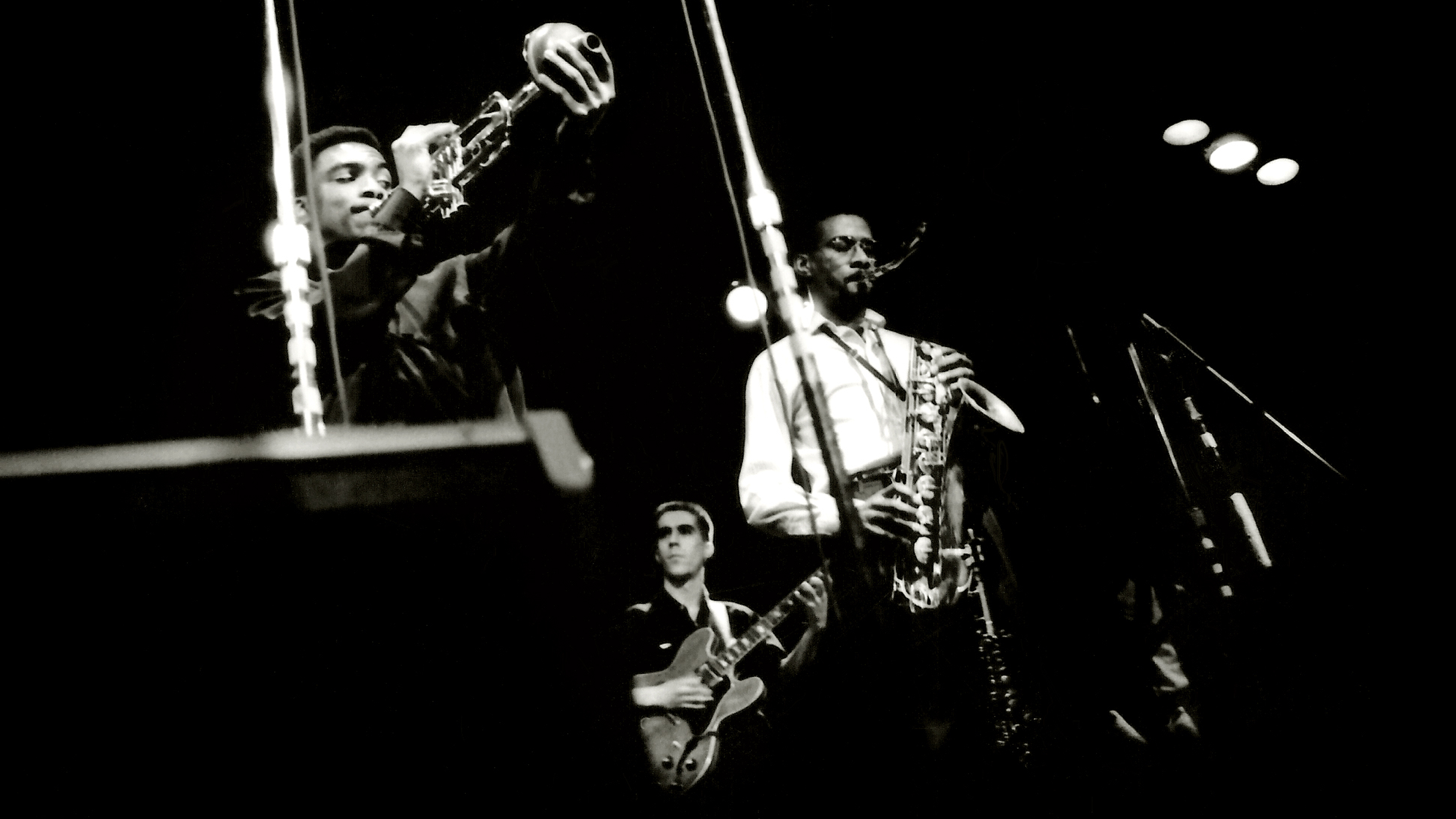 SYNOPSIS
In the mid 1980's, Bruno de Almeida was a musician in the new york downtown music scene collaborating with several musicians, dancers and artists.
He played guitar in trumpeter's Graham Haynes No Image,an avantguard-jazz band, that performed in new york clubs, including the Knitting Factory and the Village Gate. He also had a experimental duo with Graham Haynes where they explored electronically processed sounds and cinema/art influences performing at the Roulette and The Knitting Factory (which eventually led to Bruno becoming a filmmaker in the late 80's). In a more traditional jazz vein, Bruno played in a guitar duo with Sérgio Pelágio; in The Saheb Sarbib's Unit, performing at the Brooklyn Museum of Arts, and with Contrabanda, a jazz-rock quintet that he helped form in 1982 in Lisbon which performed until 1984 in various venues including the Porto Jazz Festival.
In 2010 Bruno returned to playing music and creating sounds in a collaboration with Tó Trips and Pedro Gonçalves (from Dead Combo) with whom he created multimedia concert-film performances.
Bruno is now doing his own records as a composer in the project Cinema Imaginado
From the archives:
BANDS
Bruno de Almeida Cinema Imaginado Project
Bruno de Almeida, Tó Trips and Pedro Gonçalo
Graham Haynes & No Image
The Saheb Sarbib Unit
Graham Haynes & Bruno de Almeida Experimental Duo
Sérgio Pelágio & Bruno de Almeida Jazz Duo
Contrabanda